EMPANADAS THREE WAYS
Hosting a party or get together and want to venture beyond the veggie and cheese tray? Empanadas are a great, fun way to serve a little variety with appetizers or finger foods.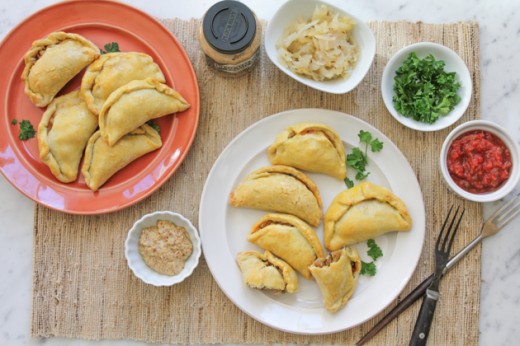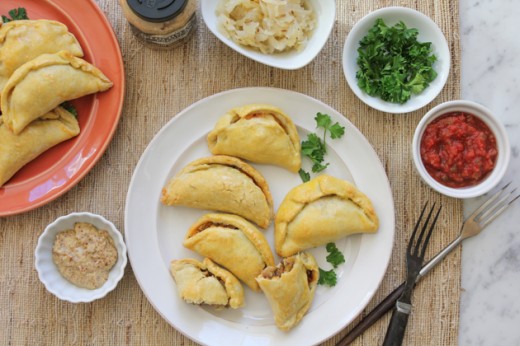 An empanada, is a stuffed bread or pastry baked or fried in many countries in Southern Europe, Latin America/Mexico, the Southwestern United States, and parts of Southeast Asia. The name comes from the Galician, Portuguese, and Spanish verb empanar, meaning to wrap or coat in bread. Baked or fried, empanadas are great because you can get creative with your fillings. And you can go sweet or savory or do both. And if your guests are up for it, you can even host a DIY Empanada party and have your friends make their own. If you are baking them, it only takes 22-24 minutes!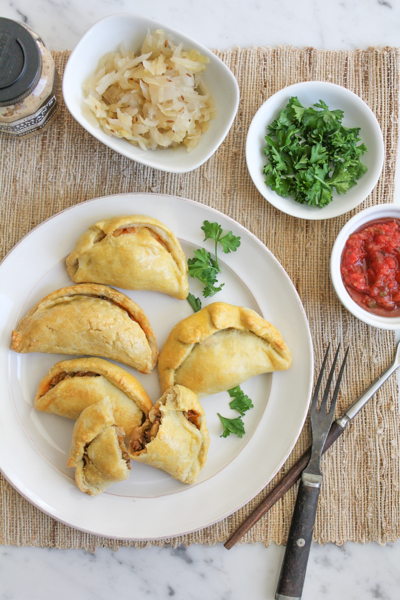 The most time consuming part about making your own empanadas, especially if you are making more than one filling, is all the chopping you have to do. Chopping and dicing all of those vegetables and other ingredients can get a little tiring so that's why I use my KitchenAid® 5-Speed Diamond Blender. It literally does all the work for me.  In no time at all.  So go ahead and make two or three fillings! It'll be a snap and your guests will have more than one kind of empanada to munch on.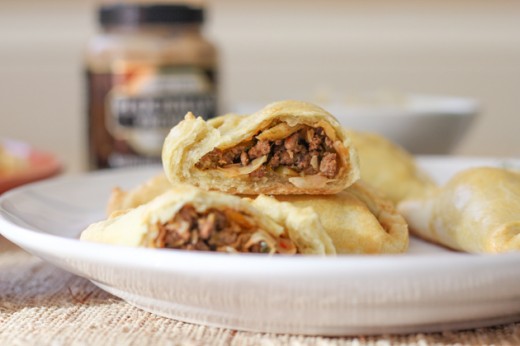 Simply throw in your vegetables, one at a time, into your KitchenAid® 5-Speed Diamond Blender, press "Chop" and voila, you will have all of your filling ingredients chopped up and ready to go in no time.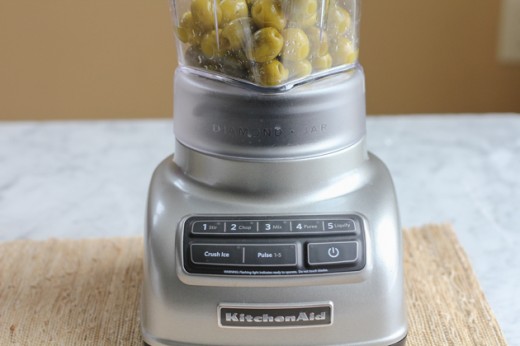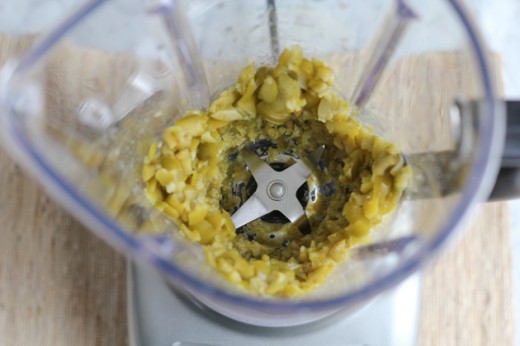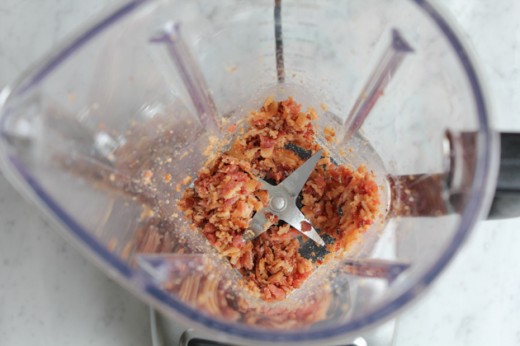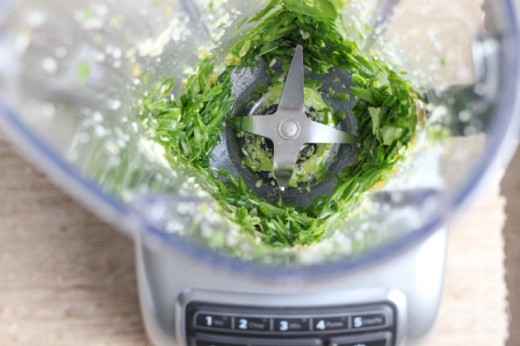 The other challenge with empanadas is wrapping and sealing them.  But if you follow the easy steps below, you'll be fine. And just remember, the more you make these empanadas, the better you'll get. I hope you enjoy!
To assemble the empanadas:
Remove the pastry dough from the refrigerator and onto a lightly floured work surface.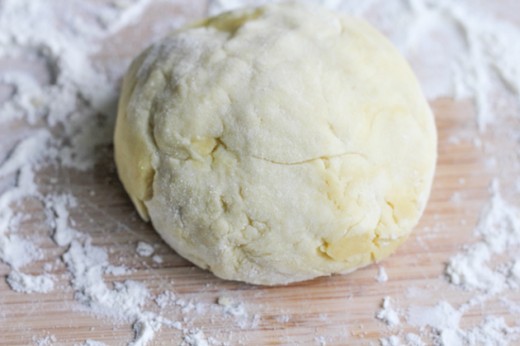 Using your rolling pin, roll out the dough until flat. Using a small bowl or round cookie cutter, cut out the round disc shapes for the empanadas. Continue until all of the dough is gone.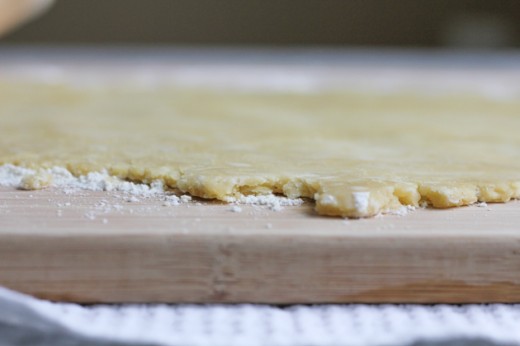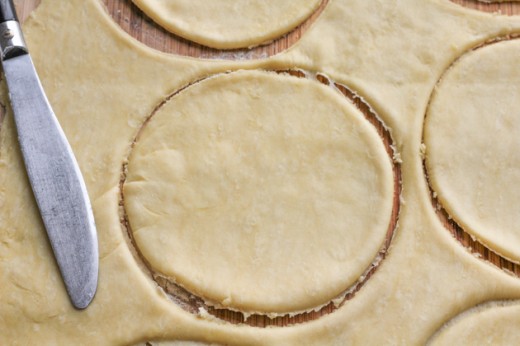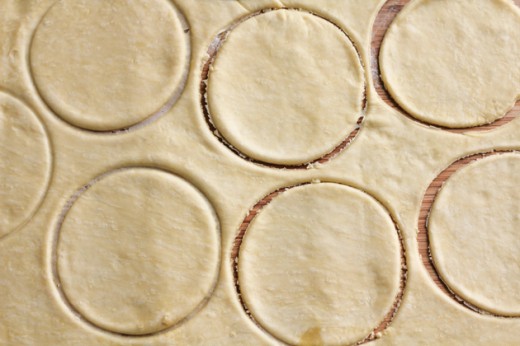 Place a tablespoon size of the ground beef filling in the middle of each empanada disc.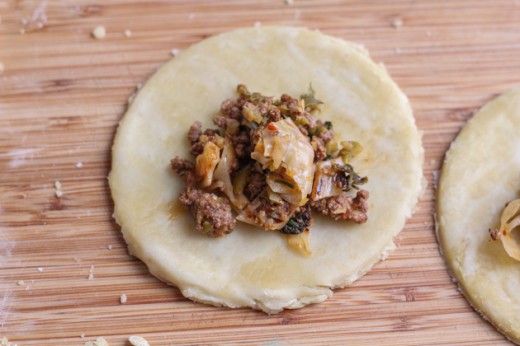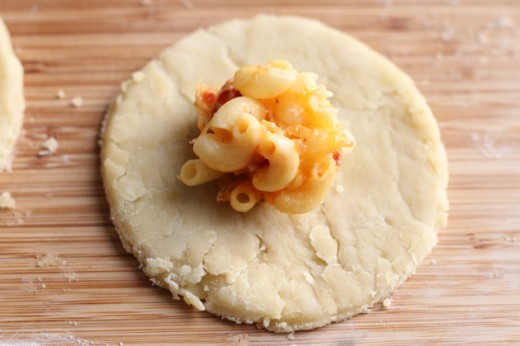 Fold the bottom part up and continue to fold over the top of the disc, creating little creases as you work your way across the top, sealing the empanada.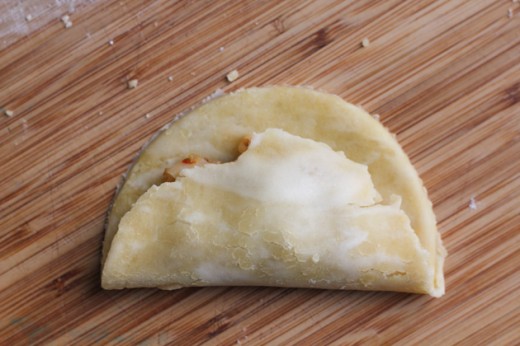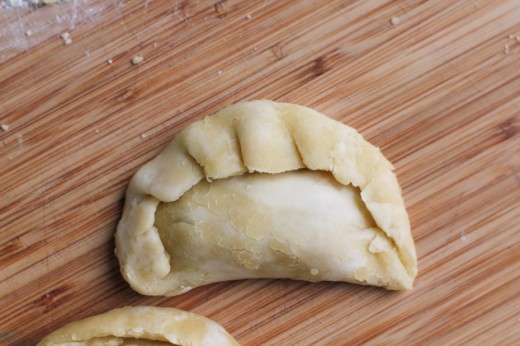 There are several different ways to seal your empanada; do what works for you. You can also seal the top by folding the top over and tucking in the dough to seal it closed. For added decoration, you can press the end of a fork around the seam of each empanada to create lines. As you finish each empanada, place onto a prepared baking sheet.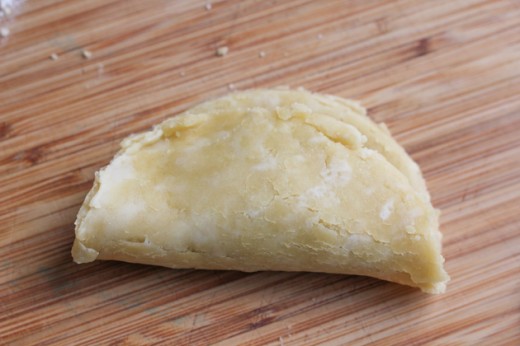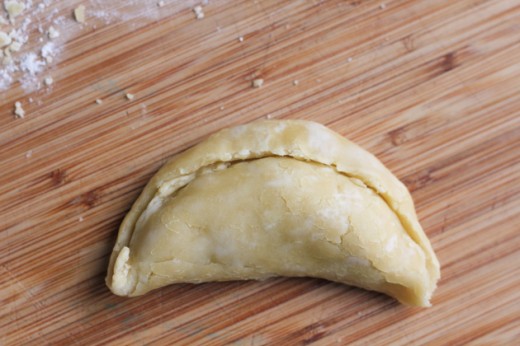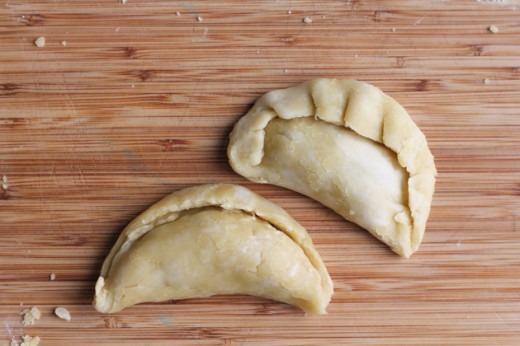 Brush each empanada with the egg wash and bake for about 22-24 minutes or until golden brown. Serve with micro greens and salsa or your favorite empanada dipping sauce.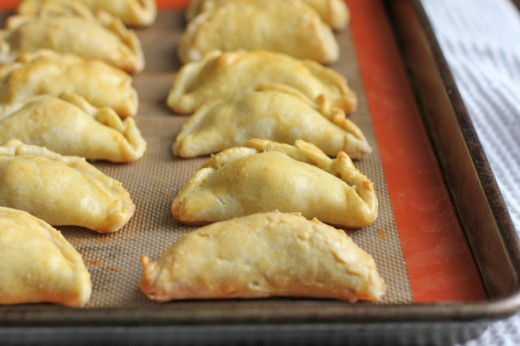 Special equipment suggested
KitchenAid® Food Processor or pastry cutter
Rolling pin
Round cookie cutter or small bowl that measures about 4 1/2-5 inches across
Notes for the cook
If you want an easier dough to work with, add another 1/4 cup of very cold water, 3/4 cup water total. There will be no difference in the appearance or taste of the empanada.
Using larger sized empanada discs will help to seal the empanadas better. You can even use a small bowl or cookie cutter that measures 5 – 5 1/2 inches across if needed.
You will most likely have leftover filling depending on how many empanadas you make. More to enjoy for later!